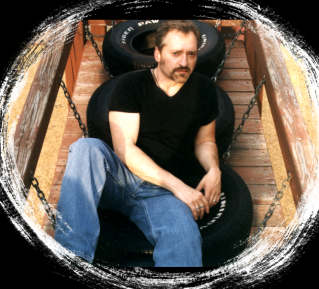 Name: Bill - Vocals, Guitar, Manager

Instruments: Acoustic & Electric Guitars, Mandolin, Bass Guitar, Drums, Keyboards, French Horn, Trumpet

Musical Influences: guitar leads - primarily southern rock icons, like Lynyrd Skynyrd, Outlaws; although also Clapton, I'm way too attached to pentatonic minor, but hell, whatever works…also jazz/blues - oriented styles like Robert Cray, but NOT blues guitar persay... To listen to - The Church, The Cure, Sarah McLachlan, Vertical Horizon, Loreena McKennitt, Gin Blossoms, Natalie Imbruglia, CSNY, Cracker, any Celtic guitar/vocal pieces, Skynyrd, Chris Isaak, Counting Crows...
Writing influences(Lyrics) - LIFE... but in addition, songwriters whose lyric gifts I admire are Neil Young, Bruce Springsteen, John Mellencamp ...Sarah McLachlan…Jakob Dylan...Toad the Wet Sprocket...even Gin Blossoms... most of the other stuff out now getting major label play is embarassingly, tragically, lyrically barren and ponderous... the absolute worst lyric I ever hope to be subjected to is Jewel's (sorry, Steph...!) ..."these hands are mine I know...blah, blah, blah..." Writing influences (music) - hard to say, definitely some Celtic influences, but many others as well. My originals range from 3 or 4 chord acoustic-dominated mellow stuff (Late Night Movie) to 4/4 electric guitar rock (Open Up That Door, Midnight Run), to the Tarantino/Pulp Fiction-ish If I Could (someone once told me this one sounds like the Mamas and the Papas meet Jefferson Airplane... cool!), to some 5/4 jazz (Feeling Odd) and the quirky, primal and ethereal 6/4 cut (Celtic Spell). I used to start with the music, usually from a few guitar chords...and then eventually develop lyrics. Sometimes I start with an interesting rhythm on the keyboard's drum patches and build off that rhythm. Lyric inspirations come from wherever... well you know who you are, if you've ever made it into one! I just run with them... the best ones seem to write themselves.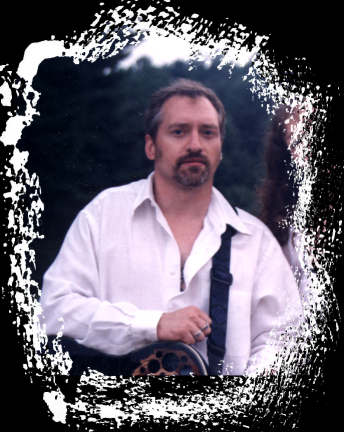 Best Songs:
here's a few... Under The Milky Way (The Church), Time Of The Season (Zombies), Night Moves (Bob Seger), The Old Apartment (Barenaked Ladies), Downbound train (Springsteen), almost anything by Sarah McLachlan; Rhiannon (Fleetwood Mac).
Of our ORIGINALS... well, 2 top the list... Wild Night Waves and Empty Place...
Worst Songs: Any song written or performed by any group with the words "boys," "girls," "on the," "in the," "new," or a number in their name. Songs by any group other than CSNY that uses an acronym containing a serial string of consonants without interceding vowels for a name (examples...NSYNC, Run DMC, etc, etc, you get the picture...strange but true)
Favorite Animal & Why: Most any mammal is ok; can't really relate to fish, insects, birds, reptiles. If I were going to be one... Bengal tigers are about the coolest... beautiful and powerful. And all they do is eat, sleep, sun and make more tigers...
Can't beat that.
Favorite Soup: cauliflower+broccoli but only when made from scratch by my recipe
Favorite Cheese: Extra sharp Vermont cheddar with an Empire or Macoun apple no more than 6 hours off the tree... also, pizza (nature's perfect food) from Naples Pizza in New Haven
Favorite Season:
"it's the time
of the season,
when the blood runs hot'" [Time of the Season - Zombies]
Favorite Body Part:
- on whom?

What's in the trunk of my car:
see last entry (be afraid... be very afraid)

Best Practice/Gig Quotes:

this section under rapid construction...: "stay tuned..."

Intellectual Quotes:
"Go not where the path leads, go instead where there is no path and leave a trail."
"Almost anyone can hold a crocodile's mouth shut, but almost no one can hold it open." (think about it as though it were profound and zen-like…)
"I hope I die in my sleep like my grandfather; not screaming in terror like his passengers..."

Favorite Line/Lyric from one of our original songs:
Ah, so hard to choose... "If I could ask you then, would you say yes... or is this a question that dreams answer best?" (If I Could) "We've been here before... and you know that's true... you were made for me, and I was made for you." (Midnight Run)
Part-Time Job(s): Scientist and research manager... Ruler of the universe (ironically, not this one...)
Best Way to Beat Bill:
Wasabi came close...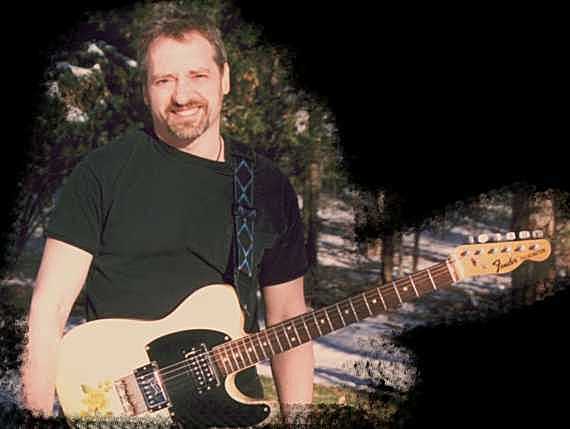 Most Memorable Band-Related Happenstance:
1) [1998] Kate, Jim and I only finally (after 2 months) being privy to Ivan's last name after he was forced to give it to Ron - you know, it was almost worth the wait.
2) [1999] Kelly dropping my Ovation guitar right before the first set...snap! Everyone else seems to have been able to hold onto it quite nicely since then.
3) [1999] Dropping a press kit at Murphy and Scarletti's...
4) [1999] Great bar fight at Fiddler's Green...
5) [2000] Finding Kevin!
6) [2001] Finding Gary, Cyndi and Steph!
7) [2001] Playing the El N Gee in August and wondering why it was raining on the stage... must have been 120 degrees that night - we were melting!
8} [2002] Finding my long-lost brother, Bruce (separated at birth, for good reason)
9) [2002] The Gargoyle's tongue-stud Review... second only to the Boa-dancers at The Folly
10) [2002] Hopefully the MOST memorable is yet to come...

Liquid Sustenance While Playing:
Amaretto Sours (strangely though, the alcoholic equivalent of truth-serum)
Water...
Hot tea but it must be pineapple-ginger Green tea, with honey from my little honey-bear...
Cider jack...
Bailey's and butterscotch...

Best "Spellbinding" Activity:

Hmmmmm...let's see now….
Creating something where there was nothing...
Getting inspired...
Playing together in front of a good crowd when everything is dead on.
Chillin' with the band... for such a random collection of "unique" individuals, you guys are actually pretty cool.
Gig hunting...
Practicing "Reasons Why" for the 100th time...-NOT!
Final Thoughts...
Last thought before you continue on your merry way...
Can't wait to see if we get it right next time around...
...More pictures of Bill...